We are passionate about patients and science

We trust each other's strengths, and when we face challenges, we remain optimistic and commit to working together as one team to achieve extraordinary results.
At-a-glance: Our leadership principles
Live our Values – share our Vision
Drive collaboration and share knowledge across functions and sites
Set and go for stretch and impactful targets
Dare to think out of the box to achieve our shared goals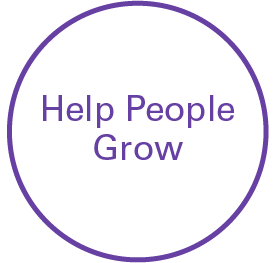 Show care and respect for colleagues – honor their expertise
Empower people and expect the most of them
Diversity, Inclusion & Equal Opportunities
We are proud to be an equal opportunity workplace and we believe that diversity and inclusion among our workforce is critical to our success as a global company.
We promote a trusting and appreciative company culture and value colleagues of diverse backgrounds and their abilities to contribute unique viewpoints and perspectives to all aspects of the business, from drug development to marketing.
A diverse workforce offers a more personal understanding of our customers' needs and concerns. Diverse teams may more likely be collaborative, more accepting of differences, and more apt to embody a balance between prudence and risk-taking. Furthermore, we see diverse teams as more effective in a global environment, supporting our business in discovering, developing, and marketing rare disease drugs to the benefit of the patients.
We are committed to working with and providing reasonable accommodations to job applicants with disabilities. If you have a disability that limits your ability to apply for a position through our online application process, you may contact us at [email protected] about your interest. Please note that this email address is reserved only for individuals with a disability to request an accommodation with the online application, interview or hiring process.